The Best Quality of Windows | Offers Premium Window
Bow Window Replacement in Fort Lauderdale, FL
Limited Time Offer: Buy 1 Window, Get 1 Window at 50% Off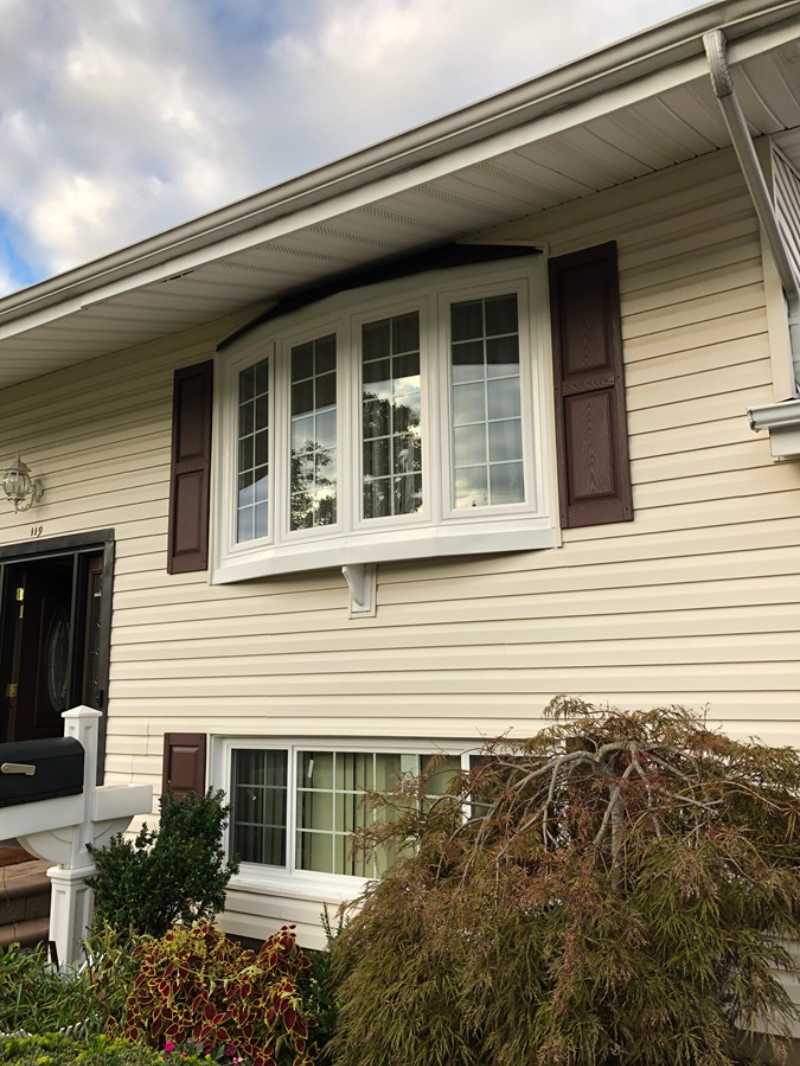 Bow windows are a distinct and elegant style of window that can transform both the interior and exterior of a property. These windows consist of a series of window panels, typically four or more, that arc outward from the wall, forming a gentle curve. This unique design allows for a wider view of the outside, making them perfect for homes and businesses in Fort Lauderdale, FL. The panoramic view offered by bow windows brings in more natural light and adds an architectural charm to any building. Constructed with high-quality materials, our bow windows are both durable and aesthetically pleasing, ensuring they enhance the appearance of your space for years to come.
Where to install Bow Windows?
Bow windows are versatile and can be installed in various locations within a property. They are particularly effective in living rooms, lounges, or any area where maximizing light and enhancing the view is desired. Their panoramic design makes them an excellent choice for facing gardens, streets, or beautiful landscapes in Fort Lauderdale, FL. By installing bow windows, you improve the view and create a focal point that adds character to your space.
Window Installation Fort Lauderdale
Why Bow Window Installation Is For You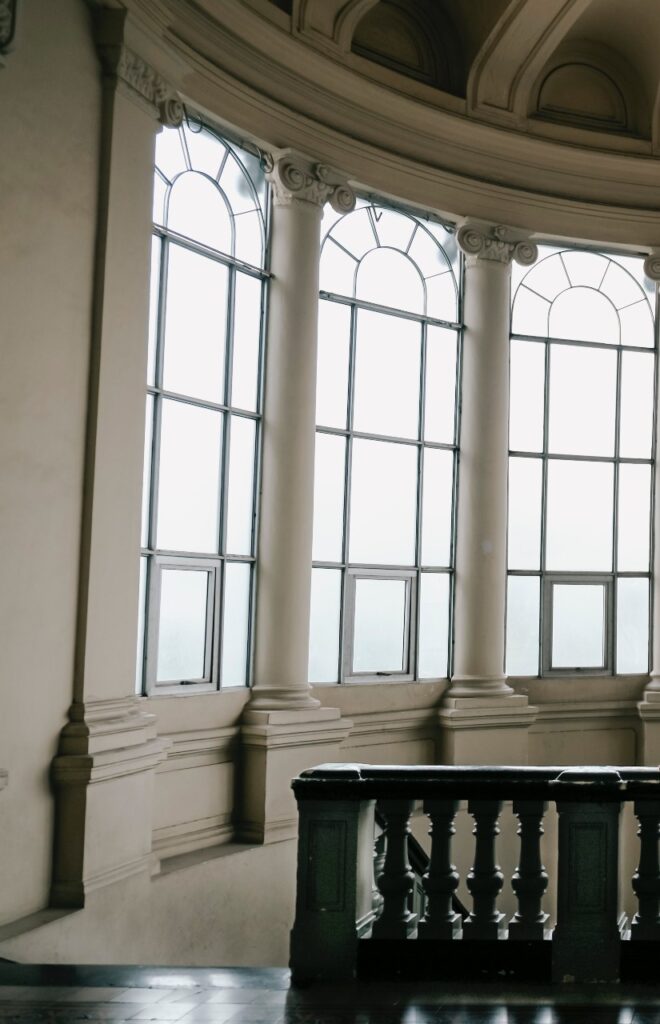 Selecting the Right Bow Window Grid For Your Window Replacement Project
No Grid Bow Windows
No grid bow windows are clear and unobstructed. They offer an uninterrupted view of the outside. This type is perfect for those who want to let in maximum light. It suits modern and minimalistic design styles well.
Colonial Grid Bow Windows
Colonial grid bow windows have a classic design. They feature small panes divided by grids, usually in a 6-over-6 or 9-over-9 pattern. This style adds a traditional and elegant look to your home. It's great for those who appreciate historical aesthetics.
Diamond Grid Bow Windows
Diamond grid bow windows have grids that form diamond shapes. This style gives a unique and decorative look. It's ideal for adding a touch of character to your home. These windows are often found in homes with a bit more artistic or custom design.
Prairie Grid Bow Windows
Prairie grid bow windows have grids only along the edges. This creates a clear view in the center with a subtle, framed look around the perimeter. It's a style that complements both modern and traditional homes. It adds a touch of elegance without overwhelming the view.
Three Over One and Two Over One
Three-over-one and two-over-one grid styles have a simpler grid pattern. The upper sash of the window has three or two divided lights, while the lower sash has one full pane. This design is common in craftsman-style homes. It offers a balance between traditional and contemporary looks.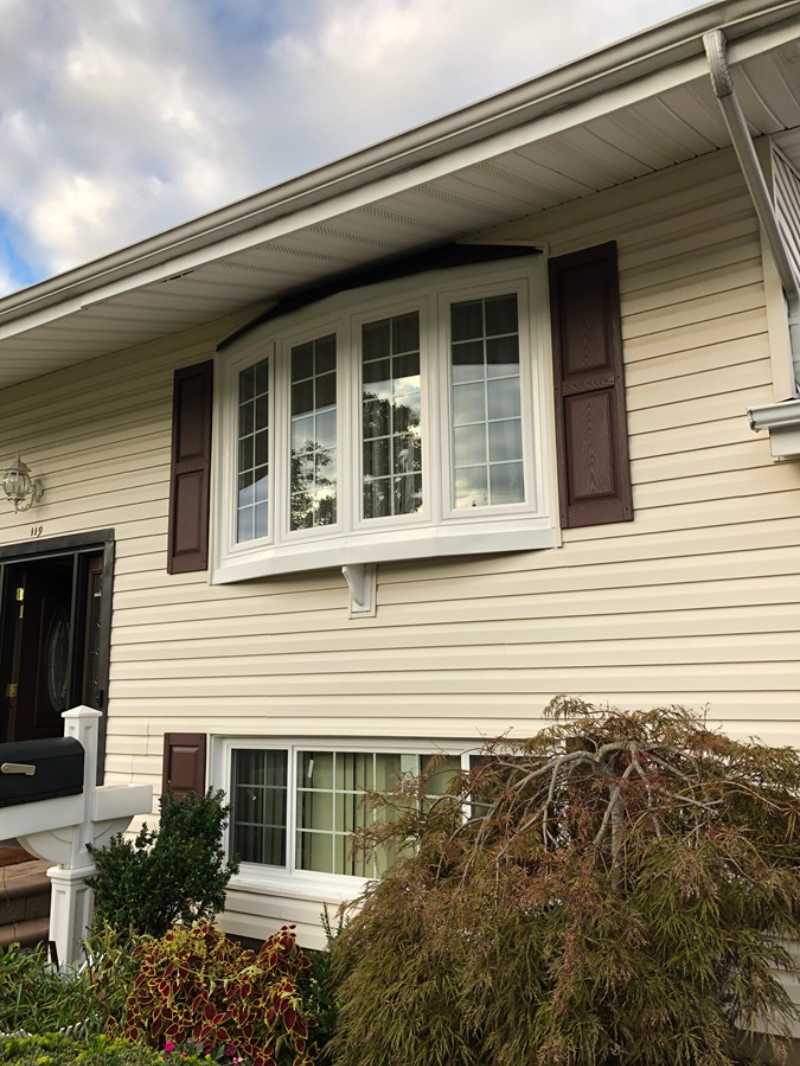 The Best Bow Window Replacement Materials in Fort Lauderdale, FL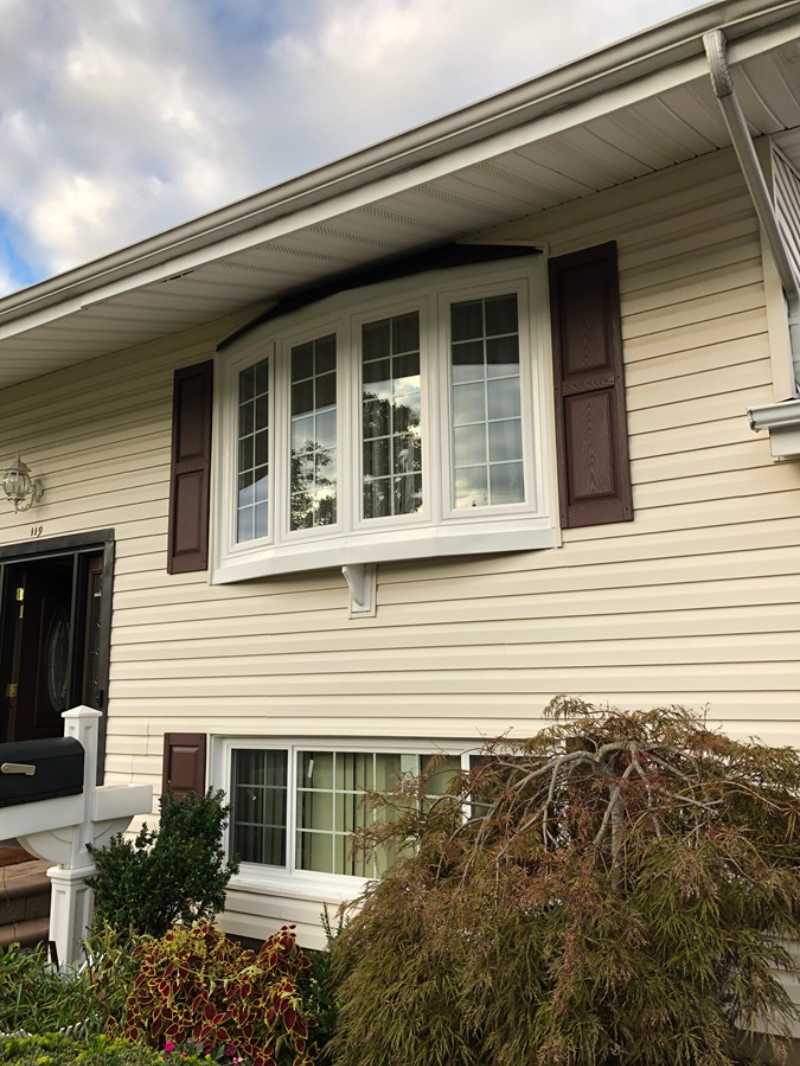 Vinyl Bow Windows
Vinyl bow windows are a popular choice. They are known for being affordable and low maintenance. Vinyl resists moisture and heat, making it ideal for Fort Lauderdale's climate. These windows are great for those who want durability without a high cost.
Wood Bow Windows
Wood bow windows add a natural, warm look to any home. They are classic and can be painted or stained in different colors. Wood is a good insulator, keeping your home cool in summer and warm in winter. However, it needs regular maintenance to prevent damage from weather and insects.
Aluminum Bow Windows
Aluminum bow windows are strong and light. They have a sleek, modern look. Aluminum is resistant to rust and corrosion, which is great for the coastal climate of Fort Lauderdale. These windows are good for those who want a contemporary and durable option.
Fiberglass Bow Windows
Fiberglass bow windows are tough and long-lasting. They can withstand harsh weather and don't warp or crack easily. Fiberglass is energy efficient and can mimic the look of wood. It's a good choice for those who want durability and style.
Composite Bow Windows
Composite bow windows are made from a mix of materials. This blend often includes wood fibers and plastic. They offer the look of wood without as much upkeep. Composite windows are durable and resistant to rot and decay.
Clad-wood Bow Windows
Clad-wood bow windows have a wood interior and a protective exterior, often aluminum or vinyl. This combination offers the beauty of wood inside and weather resistance outside. They require less maintenance than all-wood windows. This type is good for those who want beauty and practicality.
Steel Bow Windows
Steel bow windows are very strong and secure. They have a slim profile, allowing more glass and less frame. Steel is also recyclable, making it an eco-friendly option. These windows suit those looking for strength, minimalism, and environmental consciousness.
Frequently Asked Questions About Bow Windows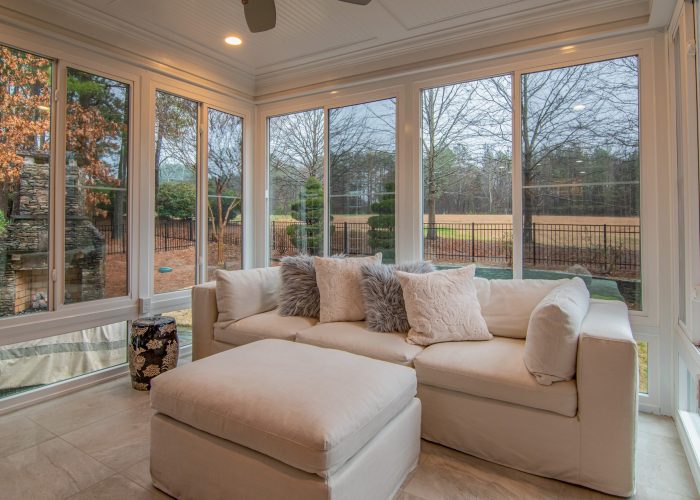 Don't let old windows or doors diminish the appeal and functionality of your property. At Window Installation Fort Lauderdale, we offer high-quality window installation and door services to revitalize your space. 
Reach out to us today for a Free Quote!