The Best Quality of Windows | Offers Premium Window
Entry Door Replacement in Fort Lauderdale, FL
Limited Time Offer: Buy 1 Window, Get 1 Window at 50% Off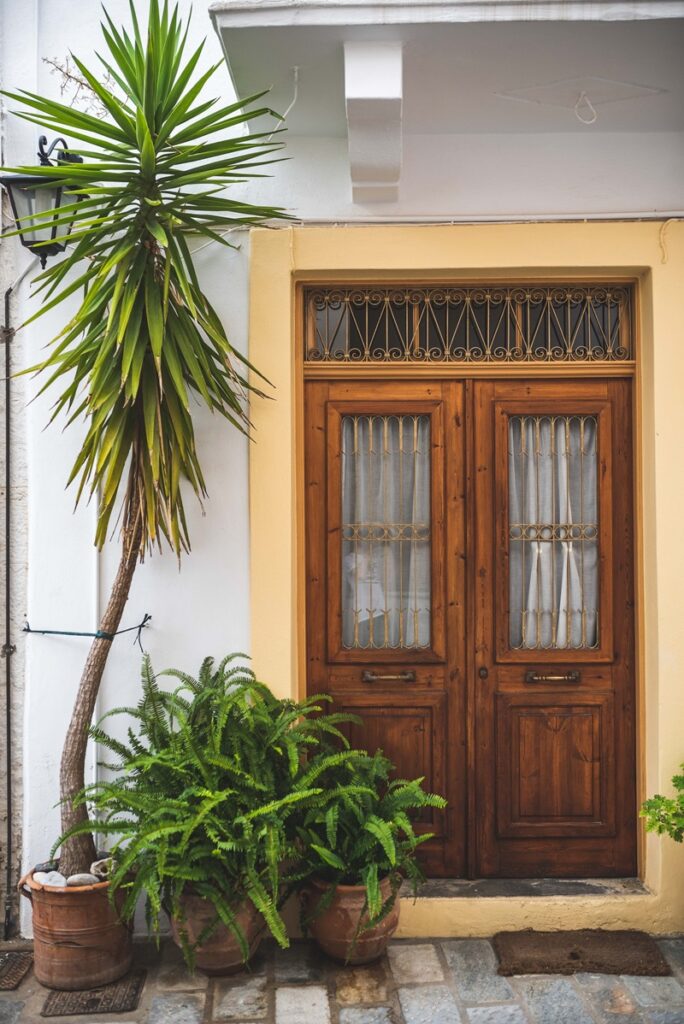 Entry doors are more than just the main entrances to our homes; they are a reflection of our style and the first impression visitors get of our abode. In Fort Lauderdale, Florida, where the sun shines bright, and the coastal air is ever-present, having a sturdy and aesthetically pleasing entry door is not just a matter of beauty but also of practicality.
The typical entry door is designed to balance form and function. It needs to be robust enough to withstand the Floridian elements – from the humid summers to the occasional stormy weather – while also fitting in with the architectural style prevalent in Fort Lauderdale. Most entry doors are made from materials like wood, fiberglass, or steel, each offering unique benefits. Wood doors, for instance, bring a classic, timeless look but require more maintenance to combat the humid climate. Fiberglass, on the other hand, offers durability with minimal upkeep, making it a popular choice among Fort Lauderdale residents. Steel doors provide unmatched security and resilience, an ideal choice for those prioritizing safety and longevity.
When considering a replacement for your entry door in Fort Lauderdale, it's crucial to think about factors such as material durability, energy efficiency, and design that complement your home's aesthetic. A well-chosen entry door not only elevates the curb appeal of your property but also contributes to its overall value and security.
Window Installation Fort Lauderdale
The Best Materials for Entry Doors in Fort Lauderdale, FL
Fiberglass Entry Doors
Fiberglass doors are a top pick in Fort Lauderdale for their toughness and low upkeep. They resist warping, rotting, and rust, making them perfect for the humid, salty air. These doors can mimic the look of wood without the need for constant care, and they offer good insulation, keeping homes cool.
Steel Entry Doors
For unmatched security and durability, steel doors are the way to go. They stand up well against harsh weather and are tough to break into, providing peace of mind for homeowners. Steel doors also have energy-efficient properties, helping to lower cooling costs in Florida's warm climate.
Wooden Entry Doors
Wooden doors bring a classic, elegant touch to Fort Lauderdale homes. They're highly customizable in design and color, fitting any home style. However, they do require regular maintenance to protect against moisture and sun damage, which is important in Florida's climate.
Glass Entry Doors
Glass entry doors offer a modern, sleek look and allow natural light to brighten up the home. They can be reinforced for added security and treated to reduce heat transfer, making them a stylish yet practical choice for Fort Lauderdale's sunny environment.
Aluminum Entry Doors
Aluminum doors are known for their strength and lightweight nature. They're resistant to corrosion, which is vital in the coastal air of Fort Lauderdale, and require minimal maintenance. These doors are also efficient insulators, helping to keep homes cool.
Composite Entry Doors
Composite doors combine materials like wood, PVC, and insulating foam, offering a balanced blend of durability, energy efficiency, and aesthetic appeal. They withstand Florida's weather conditions well and come in various styles, making them a versatile option for homeowners.
Entry Door Type for Your Door Replacement in Fort Lauderdale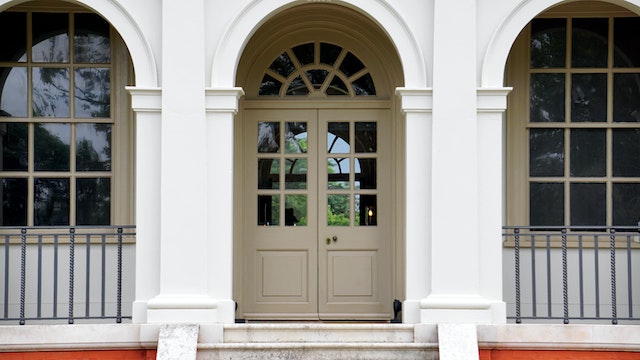 Single Entry Doors
Single entry doors are a classic choice, ideal for most Fort Lauderdale homes. They're perfect for smaller entrances and offer a wide range of styles and materials. These doors are easy to maintain and provide a secure, energy-efficient option for homeowners looking to combine practicality with elegance.
Double Entry Doors
Double entry doors make a grand statement, perfect for larger homes in Fort Lauderdale. They provide a wide opening, making moving large items in and out easier. These doors are also great for letting in natural light and can be customized to fit any home's style.
Bi-fold Entry Doors
Bi-fold entry doors are versatile and contemporary, folding back to create a large opening. They are perfect for Fort Lauderdale homes that want to maximize their connection to the outdoors. These doors are also practical for hosting and can transform a space, bringing in lots of natural light.
Battened and Ledged Doors
Battened and ledged doors are simple yet sturdy, consisting of vertical battens and horizontal ledges. They offer a rustic look and are highly durable, suitable for Fort Lauderdale homes seeking a traditional feel with robust construction.
French Entry Doors
French entry doors add a touch of sophistication and charm. Glass panels allow ample natural light while offering a view of the outdoors. They are ideal for Fort Lauderdale homes with patios or gardens, creating a seamless indoor-outdoor living experience.
Sliding Entry Doors
Sliding entry doors are a modern, space-saving solution. They are excellent for homes with limited space as they don't require a swing room. These doors are also great for connecting indoor spaces to outdoor areas like backyards or decks, making them popular in Fort Lauderdale's sunny climate.
Dutch Entry Doors
Dutch entry doors offer a unique, charming look with their split design. The top half can open independently, allowing fresh air in while keeping the bottom closed for security. This feature is particularly appealing in Fort Lauderdale's warm climate, blending functionality with a quaint aesthetic.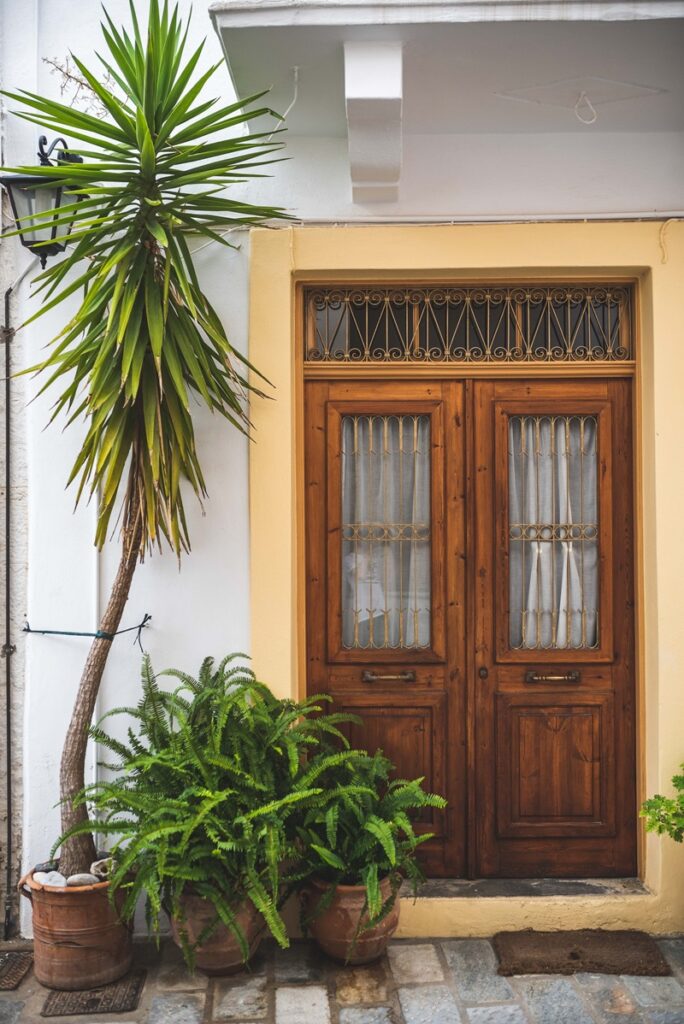 Front Door Style Guide in Fort Lauderdale, FL
Frequently Asked Questions About Entry Doors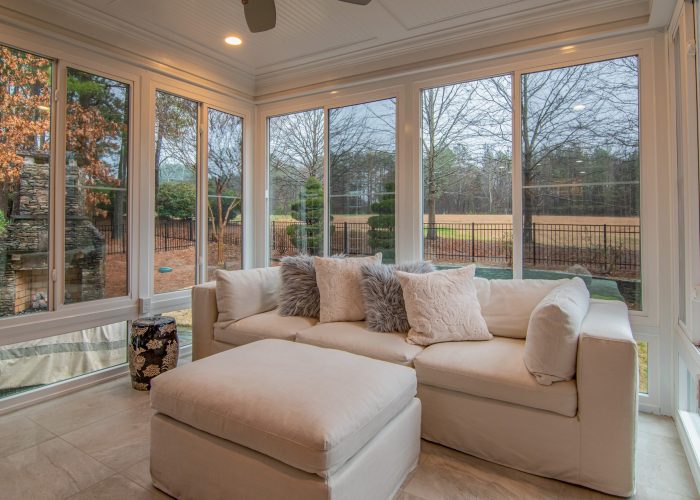 Don't let old windows or doors diminish the appeal and functionality of your property. At Window Installation Fort Lauderdale, we offer high-quality window installation and door services to revitalize your space. 
Reach out to us today for a Free Quote!